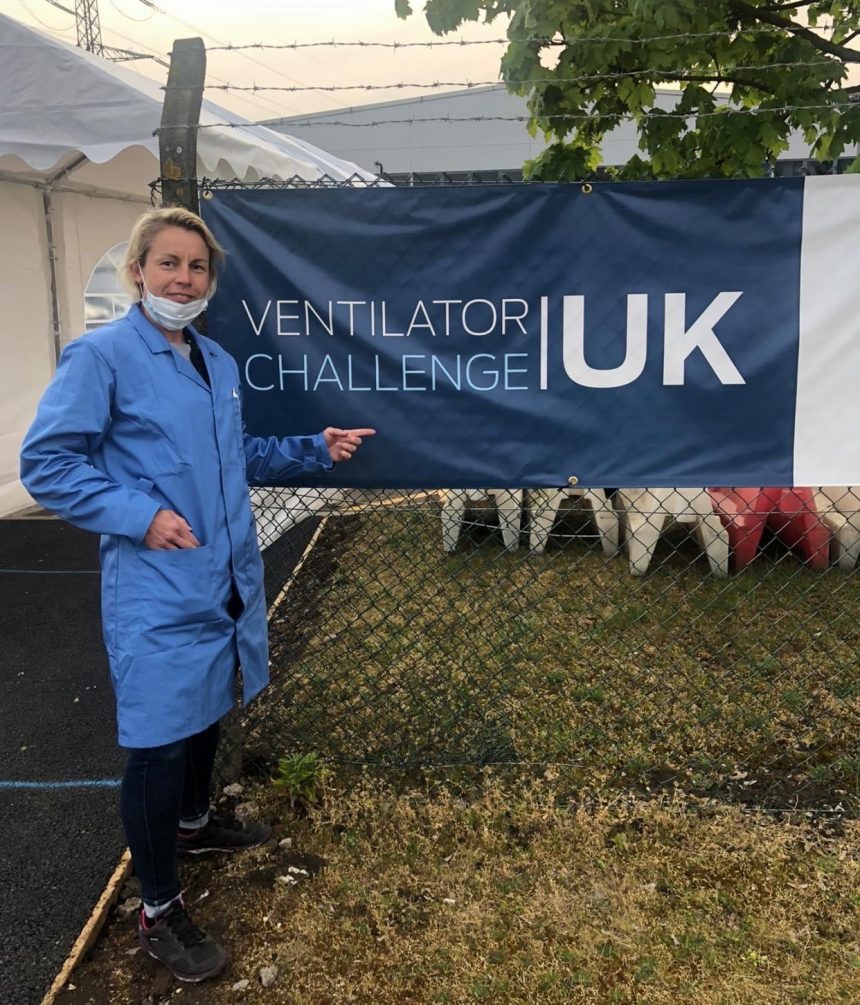 A call for ventilators
One of our star Occupational Health Technicians Sylwia Marusiak talks about her role at the Ford factory supporting production of ventilators for the UK's fight against coronavirus
What is the UK Ventilator Challenge?
If you're not already familiar with the UK Ventilator Challenge, essentially, in response to the Prime Minister's call for companies to help manufacture, design and build thousands of NHS ventilators in the fight against COVID-19, a group of significant UK industrial, technology and engineering businesses from across the aerospace, automotive and medical sectors, has come together to produce medical ventilators for the UK. Companies in the consortium received formal orders from the Government for in excess of 15,000 units. Some of the companies involved include the likes of Ford, Vauxhall, Microsoft, Unilever, DHL and Dell Technologies.
How are we involved?
One of our Occupational Health team, Sylwia Marusiak, has taken up a role with Ford in their Dagenham, East London factory to help support the production of ventilators for the NHS. Ford is aiming to produce circa 20,000 ventilators across all of their sites, and on Sylwia's site they're aiming to produce around 160 a day.
According to her team at KML, Sylwia is always one of the first to volunteer for things both in and outside of work and has excellent initiative and work ethic. Rather than relax in the sun (which she very much likes to do), she has taken up the role with Ford during what is an incredibly unsettling time, to give back to society and help with this much needed program.
An important opportunity
When speaking about the opportunity, Sylwia said, "For me, this was an important opportunity not to be missed. I will gain new skills and experience, and at the same time I could be helping the NHS at this crucial time. It's been a real eye-opener as the people I'm working with come from a range of different industries. There is of course, strict social distancing in place in the factory, we even take our lunch breaks in our cars! There are also health checks every morning before entering the factory, and we have hand sanitisers at every work station."
Sylwia said the opportunity came about when her mum spotted an advert on Facebook looking for workers over the Easter weekend. Ford temporarily halted its regular engine production at the plant at the end of March in response to the pandemic. The Ford volunteers are working all hours of the day to meet the demand for ventilators. Production is also taking place at their other factories in Woking, Maidenhead, Penlon in Oxfordshire and Broughton, Wales.
Thank you Sylwia for stepping up and responding to the call for help during these unprecedented times, and all the best for the remainder of your time with Ford!