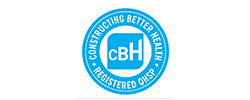 Constructing Better Health Scheme to close
B&CE, provider of the occupational health management system Constructing Better Health (CBH), has today announced its plan to exit the occupational health market.
KML Occupational Health have been certified to this scheme for a number of years.
In a statement from B&CE they noted.
'The not-for-profit organisation paused the build of a new, replacement system last year, to re-assess its viability in light of delays and rising costs, due to the product becoming increasingly complex to deliver.
A number of options to find a commercially viable way forward were explored. In the transformed economic environment of COVID 19 these options are no longer feasible.
The announcement also means the closure of Constructing Better Health (CBH) which runs at a loss. It would require heavy investment to upgrade, and has faced a long-term decline in demand'
Comment
Commenting on the decision, Patrick Heath-Lay, CEO at B&CE, commented:
"B&CE supported the acquisition of CBH on behalf of the industry. As the build progressed, it became increasingly complex and costly to deliver and is not commercially viable at this time.
"We have now made the difficult decision to exit the occupational health market, by closing CBH and ending the build of a replacement system.
"B&CE will continue to serve the construction industry by providing financial products, including The People's Pension"
KML continue to be certified to RISQS (rail) standards and SEQOHS the occupational health industries key marque and our 'ISO'.