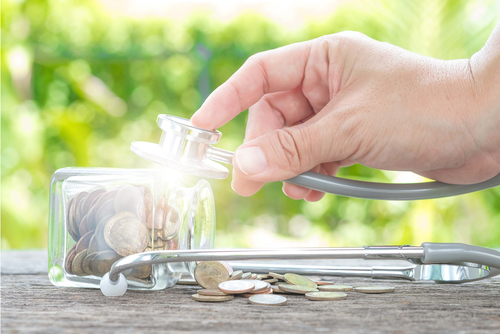 Cost Vs Loss – Making a case for an OH provider
As budgets have tightened across the business and public sector, it has become increasingly difficult to justify any kind of spend no matter what role you cover at your place of employment.
In my own role, in Sales & Marketing it is often a problem to get more budget for events, SEO and networking etc. I am sure you have the same problem whatever your role. Every penny spent must be justified. And so it should be, after all it all comes off the bottom line.
At KML Occupational Health, we are often up against making a case for justifying spend on something, a lot of employers view as unnecessary.
Making the case
The Health and Safety Executive publish their statistics each year for a number of related issues including the cost of ill health to the workplace.
Here are just a few:
The total costs of workplace self-reported injuries and ill health in 2016/17 was £15.0 billion
Ill health causes the biggest proportion of total costs at around 65% (£9.7 billion), with injury resulting in around 35% of total costs (£5.2 billion).
Each year, over a million workers are injured or made ill by their work in Great Britain
Costs to Society per case – average appraisal value estimates (£ in 2016 prices)*
Human cost
(rounded)       
Financial Cost  
(rounded)
Total Cost
(rounded)  
Ill health
£9,700
£8,700
£18,400
7 or more days absence
£20,000
£17,700
£37,700
Up to 6 days absence
£360
£620
£980
*Source – HSE
Taking action
So what can your company do to reduce these costs to your business? And how can an Occupational Health Service help?
Prevention is always better than cure: From a simple Pre-Placement Questionnaire (PPQ) to a full medical at induction, can help spot potential issues relating to the employees role.
Regular Medicals: We have a number of 'off the shelf' medical packages suited to desk workers, manual workers and safety critical workers.
The recommended frequency of these medicals varies from 1-3 years and helps spot problems before they exacerbate.
This is good for the employee as we can spot life changing issues. We can introduce measures to reduce and alleviate other problems such as RSI and musculoskeletal issues.
This is good for the employer as these measures help reduce long and short term sickness absence and also reduce the likelihood of a legal case.
KML OH also provide Tool Box talks to Desk and Manual Workers which include OH awareness and preventative measures.
The 21st Century has also seen a huge upturn in Mental Health issues and a lot of these stem or are made worse by the work place. Over 60% of our Management Referrals come to us due to Stress and Anxiety issues.
To talk further about how having an appointed OH Advisor can help your business,
call us on 020-7643-1028