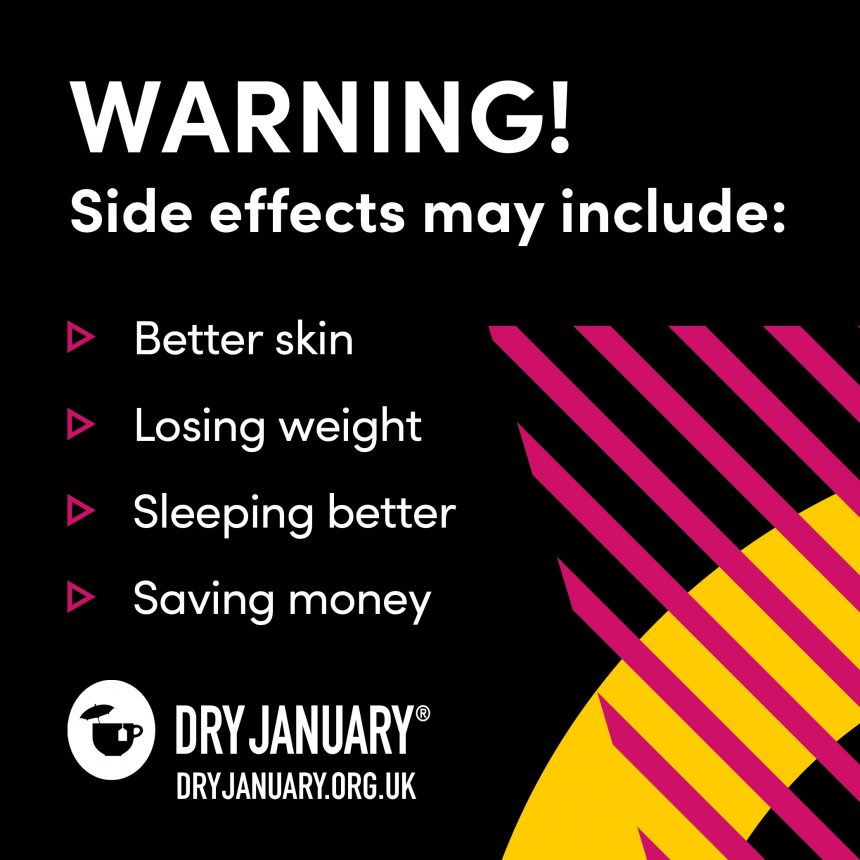 Dry January 2020
January is back with us again after the long Christmas and New Year break and the popular Dry January Campaign emails are already clogging up my inbox.
Campaign site – https://alcoholchange.org.uk/get-involved/campaigns/dry-january
I took part in this last year and managed to stay alcohol free for the full 31 days with just the slightest temptation. I did miss my weekend glasses of wine, even though I do tend to consume around the 14 units a week NHS recommendations, mostly.
This month, we will be promoting Dry January to our staff and clients, in line with NHS and HSE guidelines.
In 2019 our Occupational Health Clinicians saw an increase in the requirement for Drug & Alcohol testing.
HSE advice
The HSE notes that alcohol is estimated to account for 3 to 5% of all absences from work each year meaning that a staggering 8 to 14 million working days are last due to booze annually.
17% of Personnel Directors state that alcohol consumption is a major problem for their organisation.
Directors' note that issues caused by alcohol lead to:
Loss of productivity and poor performance
Lateness and absenteeism
Safety concerns
Effects on team morale and employee relations
Bad behaviour and poor discipline
Adverse effects on company image and customer relations
It is important to note that the above problems are not just caused by alcoholics.
Even if you have not drunk enough to fail a breath test, drinking will affect coordination and reaction speeds. It will also affect moods, thinking and judgement.
In the UK, there is a tendency to binge drink. The 14 unit weekly limit advice also notes that this should be taken over 3 days or more and not on consistent days, let alone all at once.
'Having a session' at the weekend will quickly push you over the 14 unit limit and have an effect on your organs and cognitive functions.
Abusing drink may lead to raised blood pressure and increased risk of:
Coronary heart disease
Stroke
Liver damage
Cirrhosis of the liver
Cancers of the throat and mouth
Mental Health
Alcohol is often used by people to manage symptoms of anxiety and depression. I am sure lots of you (me included) would have had a drink or two after a bad day to help us relax.
This self-diagnosis though has only short lived benefits. Alcohol, as they say 'doesn't cure your problems, it just puts them on hold until tomorrow'.
Drink and depression have a mutually enforcing relationship. This means that one will enhance the other and make both matters worse long term.
During January we will publish more articles and as always, we are here to support you. Please get in touch for advice on how to manage alcohol related issues.
We also provide:
Staff talks / education/ health promotion
Health surveillances including blood tests
Random, For cause and general alcohol testing in the work place
For more info, do get in touch with us at [email protected] and follow KML on Linked In for regular updates.
Mark Blunden – KML Occupat