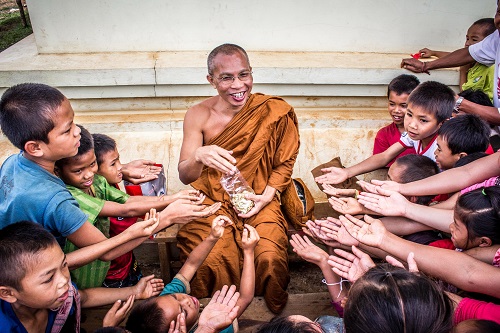 Eudemonia – Doing the ultimate good for your wellbeing
Have you ever felt eudemonic?
I came across this word while reading the multi-million seller Brain Rules for aging well (John Medina). My (thoughtful!) colleagues bought this for me for my birthday last May (none taken).
I was thankful, it was a kind gift and nicely signed with wishes from all. As the eldest one in the office, I was also a little, um, perturbed, that the team decided I need help with aging well, or perhaps that I was already old and therefore in more urgent need!
The book is a little on the heavy side when it comes to a bedtime read and it therefore sat in my 'to read' list in my bedside bookshelf for almost a year.
So, 11 months later and into lockdown and I finally picked it up. It is a very interesting book, though heavy in places. The author has a good sense of humour which holds your hand through the thicker stuff and educates the reader as to how we can arrive in 'old age' brighter and sharper than we might have otherwise.
Broken into ten sections, the book delivers advice on diet, exercise and lots of general advice on how we can keep our minds sharp and reduce the risk of arriving too soon at everything from 'where are my keys' and 'why did I come into the kitchen' to Dementia and Alzheimer's.
Many times during the read, I stopped to pause on the many gems of good advice.
Eudemonia
The one that stuck most with me was this:
'Eudemonic, 'the sense of fulfilment that arises from achieving one's full potential as a human being'.
John adds 'the more 'eudemonia you feel, the less likely you are to suffer from mood disorders'. He then gloriously states 'Eudemonic well-being functions like garlic against the vampires of major depression'. Talk about a sweeping and dramatic statement!
So how can we achieve this state?
Some of the answers are in the origin of the word.
Translated from ancient Greek it becomes welfare or flourishing, and sometimes the 21st century health buzzword of wellbeing. The concept though lays with Aristotle and his philosophical work on the 'science of happiness'.
Socrates and Plato believed that virtue was a form of knowledge and this encompassed justice, piety and courage. Socrates viewed this knowledge as a call for humans to do 'the ultimate good' which was in itself eudemonia.
This thought process is accepted to align with Maslow's (he of the hierarchy of needs) self-actualisation principles.
So, to feel eudemonic, we need to achieve a sense of fulfilment. This should be in or outside of work and may take a number of forms. It is certain to be different for all of us as one size of happiness does not fit all, but perhaps has some common base themes such as:
Giving and serving others
Getting (and achieving at) the ideal job
Getting to a target fitness level or body shape
Finding a sense of inner peace
Being financially secure (rather than rich)
Being a good son/father/sister/aunt etc.…The list goes on.
Reaching our full potential may also be enhanced but other more altruistic practices.
As we take time to reassess our lives during lockdown, we may resolve to give more in terms of our time and finances to support others. This has been hugely evident from Captain Tom to Joe and Josephine Blogs in most towns and cities making masks and delivering food and medicines.
Giving make us feel good and often costs (financially) nothing. It is better to give to receive after all.
Giving like achieving lowers blood pressure
'I don't know what your destiny will be, but one thing I do know: the only ones among you who will be really happy are those who have sought and found how to serve' – Albert Schweitzer
Mark Blunden – Business & Operations Manager