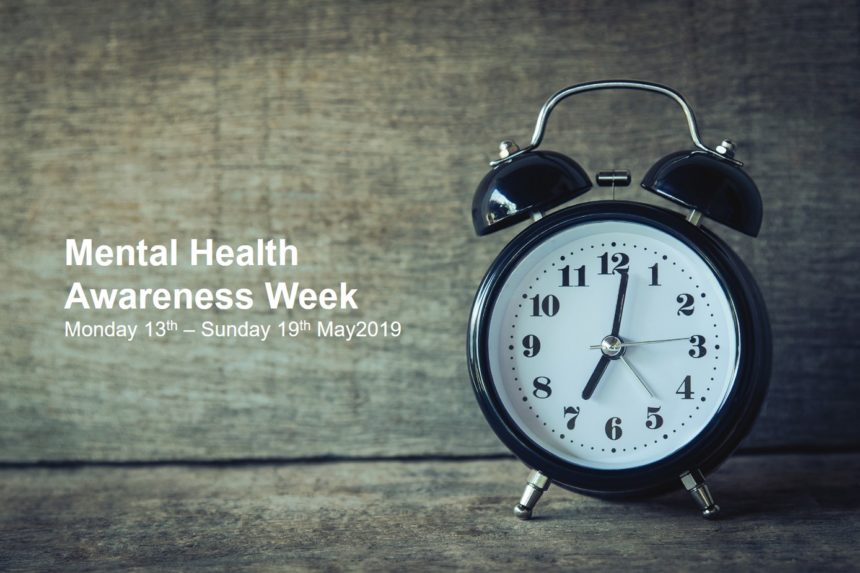 Fatigue and its effect on mental health
Mental Health Awareness Week 2019: Monday 13th to Sunday 19th May 2019
Hosted by The Mental Health Foundation, there are initiatives run by the organisation which are taken up by businesses, charities and education establishments.
This years' focus is on Body Image which is a cause of mental ill health issues.
KML Occupational Health (KML OH) will focus on a couple of other subjects this week, starting with the effects of fatigue on mental health.
Fatigue is defined as:
''A state of perceived weariness resulting from physical or mental exhaustion that can result from prolonged working, heavy workload, insufficient rest and inadequate sleep.''
Tiredness is something we all suffer from, young and old, those in and out of work, those that work in offices and those working in manual jobs.
We can be either mentally or physical tired, or at worst, both at the same time.
This tiredness can be caused by work, homelife or leisure pursuits. It can be caused by others, by circumstances and be self-inflicted.
Regardless of the cause, it happens to all of us, and for some, all too often.
Physical tiredness can be good for us. Good exercise and good work lead us to be tired in a good way, so that we sleep better.
Mental fatigue though is not good for us, especially when in the extreme or if this happens consistently.
Signs you are suffering from mental fatigue are likely to include:
Feeling overwhelmed – Sights, smells, sounds, mental activity, movement and listening to others simply swamp you. You miss details. You will not take in information well and make mistakes. If you are feeling overwhelmed. Take time out. If at work, take a break somewhere quiet and away from others. Use your breaks, your lunch hour. Take a brisk walk and move away from your work station and all digital devices etc.
Down time – When was the last time you used your allocated vacation days? Are you taking your breaks and lunch hour? It may also be that you do not delegate enough? Business owners often wont let go of roles and responsibilities as 'it's just easier and better if I do it myself'
Mental block – This is often your bodies' own safeguard, telling you to stop. Researchers in the Journal of Psychology agree.
More emotional than usual – Mental fatigue can often feel like depression as your level of mental energy is low. You may feel anxious that things won't improve. You may then feel anger towards those you see as the cause of your fatigue.
Forgetting, even the smallest of things – Forgetfulness can happen when your brain is so busy, that it cannot create memories. If your brain is processing too much information at once it cannot do this function. Later on though, your brain will process and make the memories while you sleep.
The last straw! – When you are fatigued and have been working at full capacity for too long, it is possible you will just explode. It may be the last straw that broke the camels back, so please be mindful of taking on too much load. Good bosses and managers delegate. Don't forget this applies at home too.
Driving while tired
We all know it is both illegal and socially unacceptable to drive while intoxicated.
Driving while fatigued though is sadly all too common.
Returning home from a long-haul flight, driving to work after another sleepless night, returning from a night shift, that cough or cold or partner snoring reducing our sleep?
ROSPA (Royal Society for the Prevention of Accidents) states that thousands of car accidents each year are caused by fatigue. It is estimated that around 20% of all road accidents note fatigue as a cause of accidents.
Fatigue (sleepiness) reduces reaction times and good decision making.
Accidents caused by tiredness are also 50% more likely to cause death or serious injuries as dozing off at the wheel is likely to result in a high-speed accident.
Fatigue effects us all and we can perhaps all do something about it.
Helpful tips
If you are tired, take a break. This may be a few minutes if at work or a couple of hours if on a long drive.
Other tips for better sleep are noted below from the National Sleep Foundation:
Stick to a sleep schedule – this helps regulate sleep patterns
Practise a relaxing bedtime ritual
Avoid naps during the day if you have trouble sleeping at night
Exercise daily – from a brisk walk to a good gym workout
Keep it cool – your bedroom should not be too warm
Buy a good bed – You spend a third of your life there
Avoid alcohol, cigarettes and heavy meals in the evening
Wind down – Do a calming activity near bedtime such as reading
If you are having trouble with fatigue and poor sleep speak to your GP or other professional practitioner.