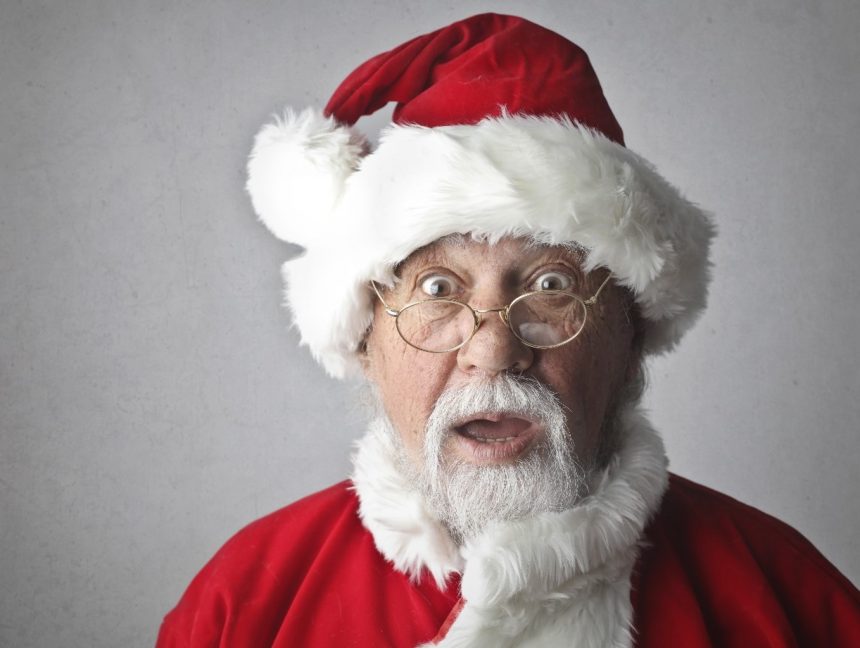 Good King Stress Less
Here we go again, it's almost time for our Christmas break… woo hoo etc.
A time of snow (in liquid form at least), food, presents, trees, tinsel and a chance to over-step the 14 unit limit, ditch the diet and eat WAY more than the recommended daily calorie intake.
993 calories in a tube of Pringles? Really? Too late!
For a few days you are all off the hook, just don't tell anyone I said so.
Christmas is a time of joy and goodwill to all men (and women and kids of course, and don't forget the pets).
However…
Before you all run off and drain your bank account, load your credit cards and empty your supermarket shelves, a sobering pause for thought, please.
A pause for those who can find Christmas a time of raised stress and anxiety. A time of loneliness and perhaps a time when some might just wish they were somewhere else, even still at work!
Feelings of anxiety, depression and loneliness can be amplified. Waking up on Christmas Day Home Alone and in an empty house is enough to trigger The Blues or worse.
Whilst the rest of the world is out there having fun, others are suffering, so let's spare a thought for those who live alone, the homeless, those struggling with finances and those with social anxiety.
Some are quick to drop some money in the box of the local Homeless Shelter, but sadly homelessness is a year round problem.
Spare a thought
Spare a thought too for those working, from our NHS and emergency services to the people making sure we can binge watch endless boxsets over the break.
Christmas and New Year is sadly also a peak time when people decide to end marriages and long term relationships, the repercussions of which can last for years.
So, what can we do to help both ourselves and those who may not be so keen to hear Christmas music blasting from every radio and ad-breaks clogged with cosy adverts full of happy families and oddly, dragons!
The charity MIND offers 10 Christmas wellbeing tips:
Honesty – If you are feeling overwhelmed, put your hand up and opt out for a bit. Skip one or two events. Give yourself some space.
Pause – Some people take on too much. Take a break and ask for help. A call to serve is a good thing, but so is sharing the load. Time to all muck in.
Pyjamas – Take a pyjama day. Stay in bed, grab the hot chocolate and press play on that series you have been meaning to watch.
Hydrate – If you are drinking more than usual, then don't forget to drink plenty of water. If you are off for a week or more, make sure you have a couple of days without any booze.
Get unstuck – Go out. Take a walk, alone or with friends. Fresh air is good for you as is the exercise. Not sure take a walk means to the pub, but hey it's a start.
Don't believe the hype – Don't try to keep up with the Jones's, Kardashians or friends and family, and do not believe the Christmas advert hype. It will save you time, money and stress.
Time for bed – Don't burn the candle at both ends night after night. An early night and a good long lay in are essential treats for the long break. Come the 06:00 alarm on the 2nd January you will wish you would have slept more.
Talk – If you are feeling stressed or under pressure, take time to talk to a friend or relative. If it is more serious then please do call one of the many mental health charities. Sometimes all you need to do is vent and have someone listen.
Plug in – Sleeping over at the house of a friend or relative is fun, but perhaps take ear plugs and make sure you have enough bedding.
Give yourself a present- Treat yourself to something too from your favourite tipple (Gentleman Jack please), chocolates or other 'me thing' and ideally do something fun out of the house.
So, please go easy, have fun and see you all in 2020.
Wishing all of our clients, supporters and network an enjoyable, healthy and stress free Christmas and New Year. Happy 2020 everyone.
Mark Blunden www.kmloh.com