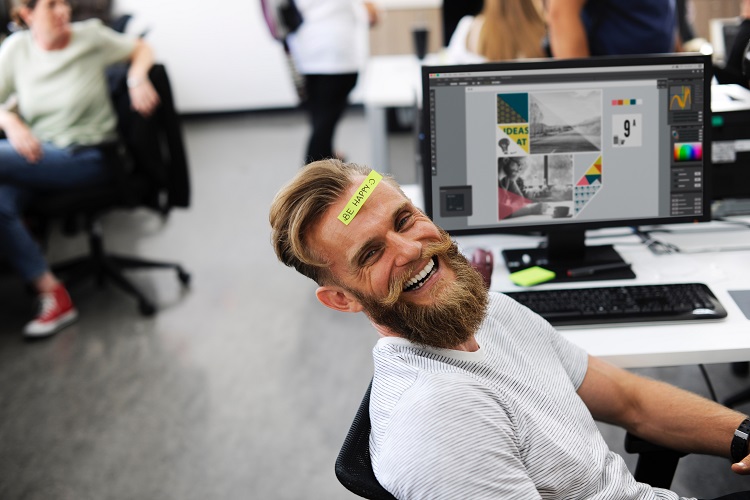 Good work is good health
Mental Health Awareness Week which was founded by The Mental Health Foundation.
At KML Occupational Health, we are seeing an increased percentage of our clients' employees presenting with mental health problems.
Both work and home issues can cause these problems, but there is a direct correlation between poor work (or no work) and increased mental health cases.
As far back as 2006 The UK Government delivered a report asking, 'is good work, good for your health and wellbeing?'
Four years later, the TUC (Trades Union Congress) were discussing the same subject and concluded that 'All the evidence and experience shows that if we manage to make improvements to health and wellbeing in the workplace this has immediate effects on workers as well as making improvements to productivity and business costs'. This statement was made by Kevin Rowan, TUC Regional Secretary (in 2010) who also said, 'the centrality of workplace health …was an important step in encouraging trade unions and employers to work together to tackle health and wellbeing at work.'
The aforementioned Government Report concurs:
The generally accepted theoretical framework about work and well-being is based on extensive background evidence:
Employment is generally the most important means of obtaining adequate economic resources, which are essential for material well-being and full participation in today's society
Work meets important psychosocial needs in societies where employment is the norm
Work is central to individual identity, social roles and social status
Employment and socio-economic status are the main drivers of social gradients in physical and mental health and mortality
Various physical and psychosocial aspects of work can also be hazards and pose a risk to health
Such is the importance of work to our mental health and wellbeing, there is growing evidence that people are selecting who they choose to work for based on a company's work culture and its attitude to worker health.
Millennials
Larry Alton of Forbes Magazine writes, 'Millennials are … the up-and-coming generation that's going to shape the workplaces of tomorrow. By about 2020, nearly half the working population will be composed of millennials, and individuals within this generation will be starting and managing their own companies more frequently.
Not only are millennial professionals getting choosier about the businesses they work for, they're also looking deeper into the values of the companies they buy from.
The end result is a gradual shift toward company cultures and values that appease these millennial demands, and if businesses don't want to be outcompeted, they need to become familiar with them, and adopt them.
Work-Life Balance
In the increasingly busy world we live in a healthy work-life balance is now sort by more and more people who want to work in an environment that prioritizes the health and happiness of its workers even if it means being paid less.
Again, there are no strict definitions here, but healthy work-life balance environments often allow for flexible hours, flexible vacation time, personal time, and an appreciation for personal needs (occasionally over professional needs). It may also include working from home, or accommodations for personal responsibilities like parenthood. Companies that want their employees to sacrifice everything for their jobs aren't going to survive.
Led by larger corporates, the public sector and businesses formed from the dot com boom, wellbeing benefits often now include:
Gym subsidies and gyms within the office location
Subsidised canteens selling healthy food choices
Flexible working hours, including working from home
Leisure and quiet breakout areas
Employee Assistance Programmes
Occupational Health Provision for physical and non-physical issues
Creating a pleasant work place combined with good work and corporate culture is good for employees and is proven to boost productivity. All of this can only be good for employees and employers.