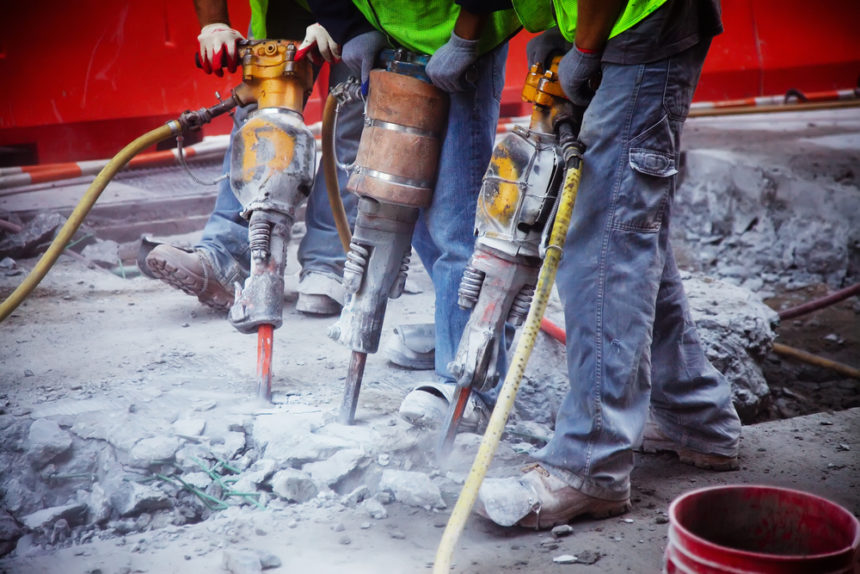 Hand Arm Vibration Testing Syndrome (HAVS)
KML Occupational Health (KML OH) have a strong background in the construction industry, having been formed out of parent company Keltbray Group. We have been providing Hand Arm Vibration Syndrome (HAVS) Health Surveillance for many years.
Despite the increased awareness of the dangers of working with vibrating power tools, we still see a number of symptoms of working for too long with tools such as drills, Kangos and Jack Hammers.
Construction is not the only industry where HAVS affects workers. Engineers, gardeners, miners and many other people work with vibrating tools. If left unchecked the symptoms occur and they are mostly irreversible.
Factors
Noted below are factors that can cause a worker to be at risk of developing HAVS:
• Length of time a worker has been using the vibrating equipment
• Height of levels of vibration that the worker has been subject to
• Type of equipment that has been used and the mechanism for holding the equipment
• Conditions in which a person has to work i.e. heat or cold, dry or wet
• How tightly the piece of machinery needs to be gripped in order to perform the job
• General heath of the worker and whether they take beta blockers or are smokers (smoking has been shown to adversely affect the circulatory system)
It is not only just the worker that suffers. The HSE takes these matters seriously. As recently reported by The at Work Partnership, a global company has been fined £60,000 for failing to control exposure of its workers to both vibration (and silica). Leeds Crown Court heard how a company reported two cases of employees suffering hand–arm vibration syndrome in early 2017.
An HSE investigation found that no measures had been put in place to control exposure to vibration when using pneumatic power tools.
So can KML OH help?
Our OH Clinicians will carry out regular checks on staff to help identify and prevent HAVS from occurring. These can be as simple as a paper-based Tier 1 or Tier 2 health assessment.
Depending on the information declared within these questionnaires, the worker would then be referred on. This would be to an OH Nurse or Physician. A Tier 3 or Tier 4 face to face assessment requires more urgent further treatment.
With assessments starting at less than a £30 per worker, these checks are affordable and essential.
For more information and a formal quote, please contact us at [email protected]