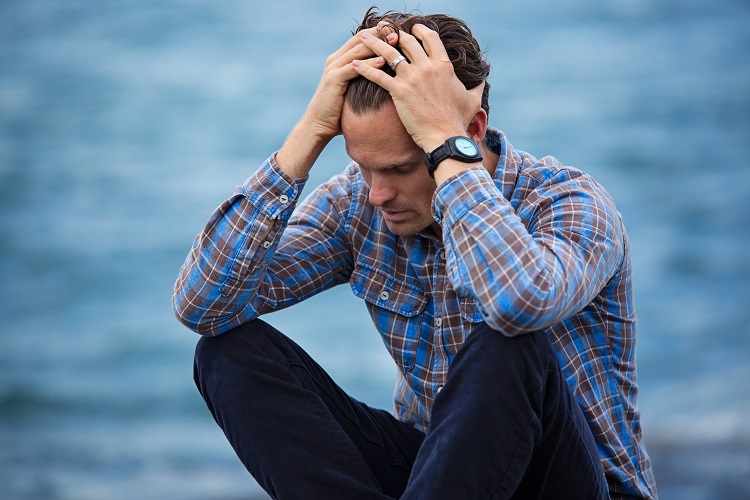 National Grief Awareness Week 2019
This week is National Grief Awareness Week which is supported and promoted by The Good Grief Trust, the UK's umbrella charity that brings together all UK bereavement services.
Grief through personal bereavement is something that affects us all in our life time sadly, often a number of times.
I recall my first experience of grief through my maternal grandfathers passing when I was still a small child. I recall clearly my mothers' reaction, perhaps as it came so close to Christmas. Grief can come at any time and with no time to say our goodbyes.
In my 54 years, I have lost many close to me from my late Niece when she was just as child to the most recent passing of my father just last year.
Grief affects us all differently and on many levels. Though my niece was 9 and my father 91, the feelings of grief and loss were still there and needed to be acknowledged and dealt with.
In my experience, the loss of a child was far worse than that of losing my Dad, even he would have agreed, but it still hurts.
More often than not we also need to deal with this loss and the pain and emptiness that goes with it, while still going about our daily lives and paying our bills. Some choose to 'bury their heads in work', but this is rarely a good thing without getting appropriate support to deal with the many emotions caused by the loss and taking the time to deal with the feelings that sit with us.
Good employers will give us some time off, but there are still the kids, chores and other things to do on top of the formalities that come with loss.
Support is key
Grief via loss is something we all experience at some time or other and something we should all be able to both sympathise and empathise on to provide emotional support for others going through it.
We can help physically too by picking up their kids from school, carrying out chores or dropping round a pre-cooked meal.
Keeping a watchful eye
It is not untypical for those grieving to hide away from others during this time. Even though some time alone is part of the recovery process, we should be mindful of keeping an eye on those who stay out of the social mix for too long.
A common response to grief is that 'you will get over it' and that you should 'move on'. Truth is you don't, but you do move forward in time. Many things can trigger grief after the event which can come from nowhere that will affect you for weeks, months or years ahead.
As with all major life events, we must seek help. Help is there from both the NHS and local support groups and of course your family and friends who will often be sharing the loss and be there so you can support each other.
At Keltbray and KML Occupational Health we have many Mental Health First Aiders who are trained to both spot signs of those struggling and are there too to support and signpost you to other resources.
Julia Samuel notes 'It isn't the circumstances of the death that will predict a positive or negative outcome, it is the support they get at the time and after the death. This is the key component to anybody finding a way to rebuild their life'.
Further information on dealing with grief at:
Mark Blunden – KML Occupational Health – [email protected]