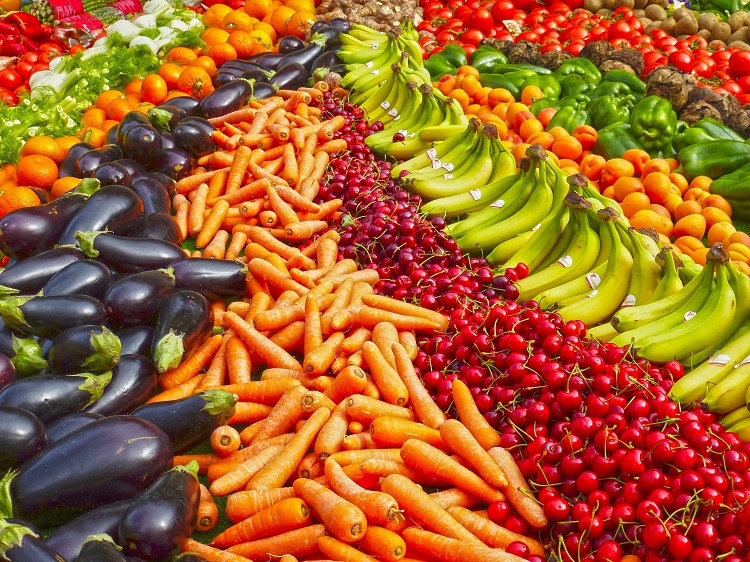 New Year, new you – Tips for a healthier you in 2020
New Year, New You… this typically starts off with diets and exercise regimes.
However, before you target the latest fad diet or reactivate your gym membership please consider these few tips to help make the best start to a lifetime commitment.
The majority of adults in England in 2017 were overweight or obese (65% NHS Digital, 2019). This is largely down to inactivity, poor diet and lifestyle choices.
Exercise and nutrition need not be complicated, keep it simple. Unless you have been instructed by a medical professional to follow a specific diet, I would avoid fad diets at all costs. Dieting can be sole destroying and often result in unrealistic and unsustainable commitments. The term diet means ''the kinds of foods a person habitually eats'' so the advice would be to have a balanced diet, one that is sustainable and forms a habit over a lifetime rather than just over a 6 week period.
The Eatwell Guide (Public Health England, 2016/2018) will help you to understand how to achieve a balanced diet. Some top tips from this are highlighted below:
Keep portion sizes relative to your life style commitments, for example if you are physically active then you may consume more than someone who is not
Keep hydrated, your body may confuse hunger for dehydration
Do not skip breakfast, this will not help you lose weight
Eat at regular intervals
Understand the foods that you are consuming, read the labels, get to know foods which should be limited in your diet such as; Saturated fats, high sugar content (natural sugars are different), high salt content and so on.
Reduce you alcohol intake, alcohol is calorific and has many negative health benefits
Try to schedule and plan your meals each week, this could also save you money
You can eat anything in moderation
Think about using a mobile device app, this may help you establish some kind of routine if used correctly
Get some exercise!
Now for those two dreaded words, physical exercise!
A healthy diet starts with a practical approach. This starts with exercise.
Exercise provides a whole host of benefits and is suitable for anyone of any ability and can be carried out in a variety of forms:
Aim to be physically active every day, something is better than nothing
Try to take part in something of interest like joining a sports club or a gym class
Exercise is not just limited to sporting activities. Walking, gardening, cycling, swimming, resistance training, yoga, running etc. will all burn calories and increase fitness levels
Set yourself some goals and/or targets as this will help motivate you and underline your commitment. Examples include a couch to 5km (see your App store), signing up to an event or setting a target to walk so many steps a day etc.
Consider your commute to work as a way to exercise. Walk or cycle to help increase your activity levels. This will also save you money and is good for environment
Try to do around 150 minutes of moderate intensity or 75 minutes of vigorous intensity exercise each week
The above guidance is a generalisation of how to best approach exercise and nutrition. I would recommend (if applicable) speaking to your GP, fitness instructor, and/or nutritionist or do some research to find out more.
Adam Hodkinson – Business & Operations Manager
References:
Public Health England. (2016/2018) The Eatwell Guide [Online]. Available at https://www.gov.uk/government/publications/the-eatwell-guide (Accessed 03 January 2020).
NHS Digital. (2019) Statistics on Obesity, Physical Activity and Diet, England, 2019 [Online]. Available at https://digital.nhs.uk/data-and-information/publications/statistical/statistics-on-obesity-physical-activity-and-diet/statistics-on-obesity-physical-activity-and-diet-england-2019/part-3-adult-obesity (Accessed 03 January 2020).