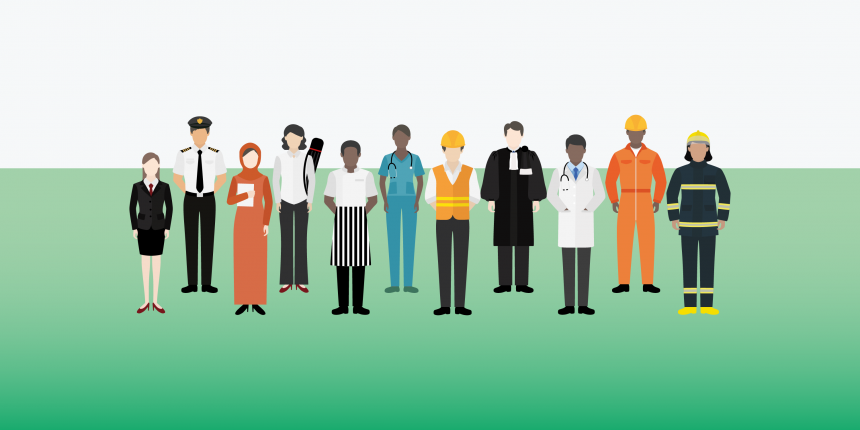 OH can help, no matter what
According to the HSE (2018/19) an estimated 1.4 million workers were suffering from an illness. This they believed was caused or made worse by their work.
Some jobs roles fare better than others of course. At KML Occupational Health we see workers suffering from both physical and mental ill-health.
One big change in the last decade has been the swing from physical to mental health cases. Case Management episodes now account for over 65% of management referred and self-referred work coming into our business.
These cases of mental ill-health are now only made worse by the on-going COVID 19 pandemic. Referrals caused by relationship break-ups, stress, anxiety, depression and general 'pandemic fatigue' are rising weekly.
Industry specific?
At this time it would be hard to note what industries send us more work here certainly in terms of mental ill-health. We know that sadly construction has the highest rate of suicide. We also know from HSE data that the energy industry have the most work-related illness cases.
Other industries that fair badly are agriculture, forestry and fishing with education and construction not far behind.
We often get asked about our experience in various sectors. We understand that potential new clients want to know how we have fared in their industry.
Dealing with people not industries
The simple and honest answer here is that at KML we deal with people. This is regardless of their job role or industry.
'Person A' may be suffering from stress in their role as a Manager at a construction site.
'Person B' because of work pressure in their role as Faculty Head.
Regardless, the way these are processed are not dissimilar. Much in the same way here as whether someone suffers from a bad back.
'Person B' may have had their problem triggered by sitting at their desk too much with poor posture.
'Person A' as a result of poor lifting techniques. 'A' may be overwhelmed by staff shortages and 'B' by too-short deadlines.
Occupational Health providers deal with all industries and all types of people. This is no different from your local GP or other Private Healthcare Provider.
Whatever your issue. However it was caused, we can help.