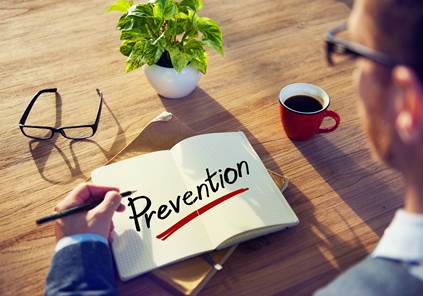 Prevention is better than cure
KML Occupational Health (KML OH) is often first engaged when a new client wants us to provide a Management Referral Assessment for an employee who has been on long-term sick leave. For smaller companies, having just one member of staff out of the picture for a couple of months or more is both disruptive to productivity and costly in terms of wages paid for no return.
Early intervention is key to dealing with those on short or long-term sick, but better still is adopting a 'Prevention is better than cure' approach.
Pre-placement screening helps reduce these instances and takes very little time. It is a low cost service provided through questionnaires and/or in person screening, conducted by an Occupational Health Clinician.
Health screening provides lasting benefits to employees and employers, this process can help signpost employees towards the appropriate health intervention early on.
Assessments carried out by KML OH have highlighted health issues that have resulted in onward referrals to the employees GP and the NHS services.
Check list
A typical physical Pre-employment health check covers basic health including: (example)
Pre-assessment questionnaire (past and present exposures/ medical history etc.)
Blood pressure
Height, Weight & Body Mass Index (BMI)
Waist to Hip Ratio (WHR)
Blood Glucose
Blood Cholesterol
Musculoskeletal
Resilience – Mental Health
Lifestyle
Heart Disease Risk
Type II Diabetes Risk
Our OH professionals can then provide the employee with lifestyle and health advice to help improve overall physical and mental health and therefore contribute towards reducing the likelihood of sickness absence in the workplace.
According to the Office of National Statistics, an estimated 137.3 million working days were lost to sickness or injury in 2016. This equates to an average of 4.3 days per work per year.
For more information on Pre-employment screening, take a look at our web page at – https://www.kmloh.com/our_service/fitness-for-work/ or email us at [email protected]