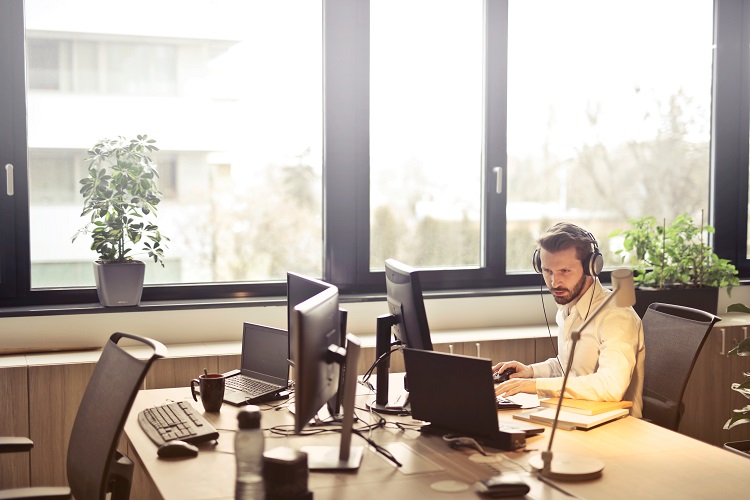 Support for clients and employees during Covid 19
Occupational Health Providers such as KML continue to provide services during the Covid 19 outbreak.
Delivery of our workplace health services are essential for employers and employees now as much as ever.
Health Advice
We continue to provide advice to clients and their staff around staying safe in the workplace. This is especially important with regards mental health matters with people having raised level of stress and anxiety.
It is likely that lots of us are worried our jobs and reduced income and how we will continue to provide essentials and pay our bills.
KML already provide phone and online assessments which in this time of social distancing ensures we all follow government and NHS advice.
Around 70% of our employer referrals are around mental rather than physical health. It is likely cases here will increase as the period of restrictions continue.
A lot of these new cases will come as a result of fear, and here we have to mindful.
Fear weakens our immune system and can cause cardiovascular damage, gastrointestinal problems such as ulcers and irritable bowel syndrome, and decreased fertility. It can lead to accelerated ageing and even premature death (in extreme cases).
If any of your staff are suffering and you feel they need advice from one of our qualified Occupational Health Nurses, then please do get in touch via [email protected]
A telephone assessment involves their line manager or HR to complete the form along with the employee.
This then gets passed to an HR Nurse who will arrange to call them at a convenient time. The call will last up to one hour. The OH Nurse will then produce a report and then, subject to permissions, be shared with both parties.
The report will outline findings and note recommendations.
Physical Assessments
During this time, we can also conduct other paper based assessments such as those for:
Lung function
Lead
Asbestos
Ionising radiation
Hearing
Hand Arm Vibration (HAVS)
We are here to help. Contact us at [email protected]