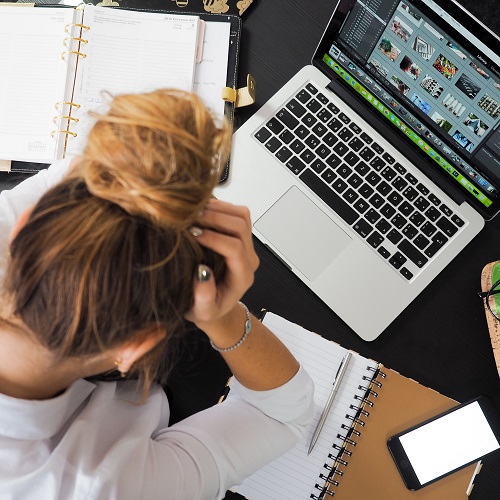 Supporting National Stress Awareness Month
April is National Stress Awareness Month, and is supported by a large number of organisations and businesses across the UK such as MIND, The NHS, Heads Together, The British Safety Council and others.
We at KML Occupational Health and our parent company Keltbray Group, fully support the drive to support the estimated 1 in 4 people with a Mental Health problems and just as importantly, reduce the stigma associated with mental health.
KML have historically provided Occupational Health Services to the Construction and Rail industry, but this has now increased to include clients from a local undertakers to global manufacturers.
We believe that the stigma around talking about mental health needs to be significantly reduced, and soon. Whilst the subject is now much discussed across the news and social media, there is still more work to do to encourage workers to talk about their issues and seek help.
As far back as 1957, the UK Government put out a statement noting that 'Most people are coming to regard mental illness and disability in much the same way as physical illness and disability' (report by the Royal Commission). This message has clearly taken time to gather traction.
Reducing the stigma
In recent years, there have been a number of anti-stigma campaigns, but with 9 in 10 people with mental health problems still experiencing stigma and discrimination some 60 years later there is still much work to do.
The reduction has to come from both employers and employees.
Employers can do much to help alleviate this stigma by encouraging staff to talk to HR and other colleagues about their issues. Companies such as ours have delivered Mental Health First Aid Training, which trains staff to spot colleagues that are struggling and then provide first level support and sign posting to those who need help.
Employers can also produce messaging and a work culture that lets staff know that it is OK to ask for help. Most employees with mental health issues are simply afraid that if they admit they have a problem, then taking about it to Line Managers is going to lead to redundancy.
Employees too can do more to help. Recognising the issue and using the usual channels of their GP and one or more of the many charities and not for profit organisations such as those noted below is a good starting point.
MIND – https://www.mind.org.uk/
Headspace – https://www.headspace.com/
Mates in Mind – https://www.matesinmind.org/
Employees too can help each other, but treating those suffering with dignity and respect and seeking support in how to support their colleagues.
Recognising the issues of the stigma of mental health in the workplace, the UK Government set up Time to Change – https://www.time-to-change.org.uk/
This website provides information and tips for helping your work mates such as the 'Ask Twice' campaign. https://www.time-to-change.org.uk/asktwice/
Across April, KML Occupational Health will be supporting Stress Awareness Month. Watch out for more information across our website and social media channels and sign up to our monthly newsletter at https://www.kmloh.com/contact/