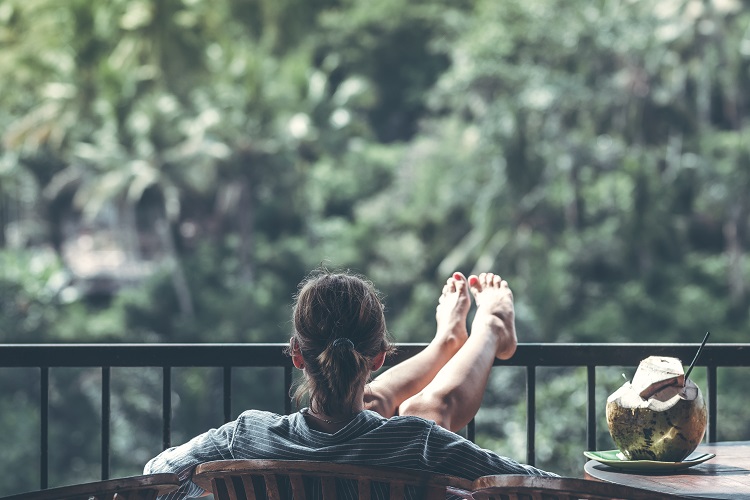 Take care of yourself
Self-Care Week 2019
We often use the phrase 'take care of yourself' as we part with friends and family after a meet up or social event.
This throw-away line though has some depth and is very pertinent to the world of wellbeing and mental health.
This week is self-care week, an initiative run by The NHS to get us thinking about how we can look after ourselves both mentally and physically.
According to the best-selling authors of the Law of Attraction books*, self-care is defined as being kind to yourself. We are advised that we should treat others as we should treat ourselves, but often the case is we just don't treat ourselves well.
We can be hard on ourselves. Whatever the reason for this we fill our minds with negative self-talk. We fill our bodies with junk food, alcohol and cigarette smoke.
Whilst the latter three here might be fine in moderation, especially come Friday night, we know that doing this consistently will make us put on weight, feel sluggish, create brain fog and lead to physical illnesses, some serious.
Government advice
The UK Government and other organisations advise us on recommended daily allowances. This includes of 14 units of alcohol a week. Advice to give up or cut down on smoking. Going easy on the burgers and KFC. Do you want to Go Large? Best not.
Mentally though, how do we limit the amount of negative self-talk?
Getting advice on techniques and therapies including mindfulness and NLP will help calm your busy mind.
One excellent self-help book I can thoroughly recommend here is The Chimp Paradox by Professor Steve Peters**.
Neurolinguistic Programming and CBT (Cognitive Behavioural Therapy) can be a great help to get us to 'reprogram' our brains and switch from negative to positive thinking.
There are an increasing number of tutors in these skills as well as dozens of self-help books.
During a period of 10 years I read dozens and dozens of self-help books. Most were good, some were great and some rather pointless (to me at least). For all of this reading though, I had to put some of the lessons learned into practice and this is the hard bit, but it can be done.
'Knowing others is wisdom, knowing the self is enlightenment' – Lao Tzu from The Tao Te Ching (I can't recommend this ancient book highly enough BTW.)
We can be taught to ride a bike, operate a computer and what food to eat. As with diets though, simply reading a book on healthy eating or going to your weight group is not enough. It is you who has to make the biggest steps alone.
Self-care is essential to our mental and physical wellbeing and something we must learn to embrace.
In the Governments Health and Safety advice (HSE), it states that your employer must take reasonable steps to ensure that 'everyone's health and safety is protected'.
It also states though that employees (yes you) must 'Take reasonable care of your own (and other people's) health and safety'.
Whilst employers have a duty of care towards us in the workplace they cannot shoulder the responsibility of all of your care, mental or physical.
So, please look after yourself and take (self) care.
Mark Blunden – KML Occupational Health Ltd – [email protected]
*Esther and Jerry Hicks
**Professor Steve Peters
Clients, past and present, include: NHS organisations, the emergency services, schools and universities, national and Olympic teams, British Cycling, GB Taekwondo, England Rugby, England Football, Liverpool Football Club, British Swimming, UK Track and Field, Sky ProCycling, Masters Golf and World Snooker. Sir Chris Hoy, Steven Gerrard, Ronnie O'Sullivan, Victoria Pendleton, Anne-Marie and Guy Martin have all spoken or written publically about how Professor Peter's unique model has helped them improve their performance.
Professor Peters is a member of the Royal College of Psychiatrists and is on the College Membership Panel for examinations. He acted as a member of the Therapeutic Use Exemption Panel for UK Sport for over ten years and has been an expert witness to WADA (World Anti-doping Agency).