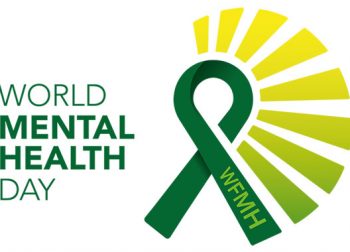 World Mental Health Awareness Day
World Mental Health Awareness Day takes place this year on October 10th.
This awareness day is organised by the World Federation for Mental Health https://wfmh.global/
The World Federation for Mental Health (WFMH) is the only international multidisciplinary, grassroots advocacy and education organization concerned with all aspects of mental health. It was founded in 1948 to advance, among all people and nations, the prevention of mental and emotional disorders, the proper treatment and care of those with such disorders, and the promotion of mental health.
WFMH has been an NGO in consultative status with the United Nations Economic and Social Council (ECOSOC) since 1963 and are in official relations with the World Health Organization (WHO) and in formal association with the UN Department of Public Information (DPI).
Mental Health in the UK Workplace
At KML Occupational Health, we have seen a continued rise in cases of referrals due to stress, anxiety and depression. This now accounts for around 65% of all Management and Self-Referrals to us from clients.
Whilst other issues still occur such as those involving musculoskeletal (MSK) issues, cases for mental health account for the biggest share of our work. We know that this is reflected across our competitors too.
No role or industry is exempt. We are often asked 'do you have experience of dealing with our industry'. We do yes, all of them, as we deal with one type of client only, people.
Reasons for mental health stem from both inside and outside of work, effect men and women, young and old, rich and poor.
We often see cases where employees are referred to us for other problems such as back problems or 'sickness' that then turn out to be due to stress or anxiety.
Much has and is being done to reduce the stigma around mental health, but more needs still to be done. This includes the #starttheconversation campaign https://www.starttheconversation.uk/ and #mentalhealthawareness https://www.mentalhealth.org.uk/
Charities and NGO's as well as governments are now bought into this major world issue.
According to The Mental Health Foundation, 12.7% of all sickness absence in the UK is due to mental health conditions with 1 in 6.8 people experiencing this in the workplace. This results in a cost to UK business of £8 billion per year.
One barrier to employer reluctance to investing in solutions to these issues in the workplace is cost.
Promoting wellbeing at work
Promoting wellbeing at work through personalised information and advice, a risk-assessment questionnaire, seminars, workshops and web-based materials will cost approximately £80 per employee per year. For a company with 500 employees, where all employees undergo the intervention, it is estimated that an initial investment of £40,000 will result in a net return of £347,722 in savings, mainly due to reduced presenteeism (lost productivity that occurs due to an employee working while ill) and absenteeism (missing work due to ill health)*
Costs in some industries may raise this figure to around £450 every three years, but mostly cost no more than replacing a lap top.
The UK Government has issued a consultation on the future and need for Occupation Health called 'Health is everyone's Business'.
This consultation seeks views on different ways in which government and employers can take action to reduce ill health-related job loss.
The proposals aim to support and encourage early action by employers for their employees with long-term health conditions, and improve access to quality, cost-effective occupational health.
The Department for Work and Pensions and the Department of Health and Social Care want to understand the effect of these proposals on:
Business
Individuals
The occupational health profession
More information can be seen at – https://www.gov.uk/government/consultations/health-is-everyones-business-proposals-to-reduce-ill-health-related-job-loss
For more information on how cost effective occupational health is for your business call us on 020-7643-1028
* Knapp, M., McDaid, D., & Parsonage, M. (2011). Mental Health Promotion and Mental Illness Prevention: The Economic Case.)